The Arkansas Game & Fish Commission recently hired native son Marcus Asher as its full-time "quail program coordinator" to lead the state's mounting bobwhite restoration efforts.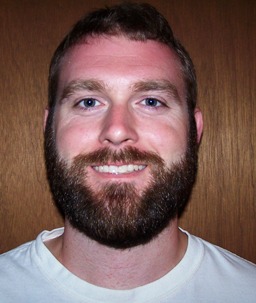 With a B.S. in Wildlife Ecology and Management from Arkansas State University and three years of research on bobwhites and early-successional songbirds, the Jonesboro, AR native worked the past five years as a private land conservationist with the Missouri Department of Conservation. Prior to that, he was a soil conservation technician with the Natural Resources Conservation Service in Tamms, IL, and as an area technician III with the Arkansas Game and Fish Commission. He also holds certifications in basic fire training, prescribed burn boss training and prescribed burn plan writing.
Asher says his immediate priorities include revising and expanding bobwhite management efforts on selected state wildlife management areas, enticing adjacent private landowners to implement quail-friendly practices to increase usable space on a larger, landscape scale, developing strategies for keeping those landowners engaged long-term, convincing other land-owning partner entities to embrace the state's quail management priority and strengthening the commission's public education and outreach efforts targeting bobwhites.
Bobwhites have become a hot topic in Arkansas. Earlier this month, the commission convened a day-and-a-half meeting on bobwhites with their biologists, wildlife management area managers and several experts from other states to share their experiences.  Just last month Arkansas was one of eight states included in a National Bobwhite Conservation Initiative (NBCI) proposal approved by the Natural Resources Conservation Service under its Working Lands For Wildlife program. It will provide technical and financial assistance to landowners interested in converting exotic, endophyte-infected fescue pastures to drought-tolerant native grasses and wildflowers, along with developing prescribed grazing plans. Arkansas also has the nation's first NBCI bobwhite focal area anchored by a National Park Service unit, Pea Ridge National Military Park.
"The state of Arkansas has numerous bobwhite conservation assets in place that add cumulative value to a growing restoration movement," said NBCI Director Don McKenzie. "The Arkansas Game and Fish Commission now is standing up to provide the necessary leadership that can coalesce those assets into a potent force that I expect will make major progress in coming years."
Asher is stationed at 1125 Hwy 56, Calico Rock, AR 72519. He can be contacted at 870-291-4243 or Marcus.asher@agfc.ar.gov.
About NBCI
Headquartered at the University of Tennessee Institute of Agriculture's Department of Forestry, Wildlife and Fisheries, NBCI is an initiative of the National Bobwhite Technical Committee (NBTC) to elevate bobwhite quail recovery from an individual state-by-state proposition to a coordinated, range-wide leadership endeavor. The committee is comprised of representatives of 25 state wildlife agencies, various academic research institutions and private conservation organizations. Support for NBCI is provided by the Federal Aid in Wildlife Restoration Program, state wildlife agencies, the Joe Crafton Family Endowment for Quail Initiatives, the University of Tennessee and Park Cities Quail. For more information, please visit www.bringbackbobwhites.org and find us on Facebook, YouTube and Slideshare.