The National Bobwhite & Grassland Initiative (NBGI) is the unified effort of 25 state fish and wildlife agencies and various conservation organizations—all under the umbrella of the National Bobwhite Technical Committee—to restore wild bobwhite populations to levels comparable to 1980.
The first such effort was a paper-based plan put together in 2002 by the Southeastern Quail Study Group under the umbrella of Southeastern Association of Fish and Wildlife Agencies. That plan, termed the Northern Bobwhite Conservation Initiative, attracted considerable attention from other states in the bobwhite range and across the country.
The plan was revised and expanded to include the 25 states in the bobwhite's core range, and the Southeastern Quail Study Group became the National Bobwhite Technical Committee.
Today, NBGI is a multi-faceted initiative characterized by key elements:
An easily updated, online strategic (NBCI 2.0) plan released in March 2011
A massive online Geographic Information System (GIS)-based conservation tool to help state biologists and other conservation planners identify and achieve individual state objectives within the overall national strategy, also released in March 2011. (Over 600 biologists within the bobwhite's range participated in building this conservation tool.)
The NBGI Coordinated Implementation Program (CIP) to help states adapt the national strategy to the local level
A small team of specialists in grasslands, forestry, government, communications and research to work at regional and national levels to identify opportunities and remove obstacles to bobwhite restoration
Working lands habitats
Bobwhites and grassland birds can be increased and sustained on working public and private lands across their range by improving and managing native grassland and early successional habitats, accomplished through modest, voluntary adjustments in how humans manage rural land.
Landscape-scale habitat problem
Long-term, widespread population declines for bobwhites and grassland birds arise predominantly from subtle but significant landscape-scale changes occurring over several decades in how humans use and manage rural land.
Stewardship responsibility
Reversing long-term, widespread population declines of wild bobwhites, associated grassland birds and the native grassland ecosystems in which they thrive is an important wildlife conservation objective and an overdue stewardship responsibility.
Heritage
Northern bobwhites (Colinus virginianus) are a traditional and valued part of our nation's cultural, rural, hunting and economic heritage.  Widespread restoration of huntable populations of wild quail will have myriad positive societal benefits for individuals and families, rural communities, cultures and economies.
Inter-jurisdictional responsibilities
State wildlife agencies bear legal authority and leadership responsibility for bobwhite conservation, while migratory grassland birds legally are a legal co-responsibility with the federal government; however, the vast majority of actual and potential grassland bird habitats is privately owned.
Partnerships and collaboration
Restoration success depends on a comprehensive network of deliberate, vigorous and sustained collaboration with land owners and managers by state, federal and local governments as well as by corporate, non-profit, and individual private conservationists.
Strategic approach
Success requires a long-term, range-wide strategic campaign combined with coordinated, effective action at all levels of society and government, to create a public movement to address conservation policy barriers and opportunities that have the needed landscape-scale influences.
Adaptive management
Adaptive resource management principles will inform and increase the efficiency of restoration and management and to satisfy multi-resource and multi-species needs.
Long-term challenge
Following a half-century of decline, landscape-scale restoration of bobwhite and grassland bird habitats and populations across their range will require determined and sustained conservation leadership, priority, funding and focus for decades to come.
NBGI Management Board/Executive Committee
The NBGI Management Board provides a seat for each state wildlife director (or designee) and is the primary source of policy guidance for NBGI. The board meets twice each year, at the North American Wildlife and Natural Resources Conference in the spring and at the Association of Fish and Wildlife Agencies annual meeting in the fall. Members of the board's executive committee are:
Bryan Burnhans, Deputy Director of Administration
Pennsylvania Game Commission
J.D. Strong, Director
Oklahoma Department of Wildlife Conservation
Dave Golden, Acting Director
New Jersey Division of Fish and Wildlife
Dr. Greg Yarrow, Professor
Clemson University, Dept. Forestry and Environmental Conservation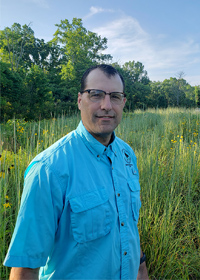 John Morgan
NBGI Director
Certified Wildlife Biologist®
Clemson University
1398 Herndon Rd
Lawrenceburg, KY 40342
jjmorga@clemson.edu
(502) 680-3480
John Morgan is NBGI's director.  He hails from Smethport, a small town in northern Pennsylvania. His passion for conservation was molded through enumerable hours afield hunting and fishing with his family and friends. He also was a multi-sport athlete instilling traits of hard work, perseverance, goal setting, teamwork, and leadership. As a Certified Wildlife Biologist, he studied Wildlife and Fisheries Science at Penn State University (BS) and Wildlife Ecology and Management at the University of Georgia (MS). John is also a Certified Public Manager through additional training from Kentucky State University and the Commonwealth of Kentucky. His professional work began as a research associate with the Penn State Cooperative Wetlands Center. After earning his graduate degree, he managed 30,000 acres of public lands for the Florida Fish and Wildlife Conservation Commission. Growing weary of the seemingly endless summers, John transitioned to the Kentucky Department of Fish and Wildlife Resources as their Small Game Biologist. After two years in that position, he took the reins as their Small Game Coordinator leading the program and bobwhite restoration efforts for 15 years. John has authored or co-authored over 20 scientific articles and more than 30 popular articles over the years. He lives on a small farm in Kentucky with his wife (Bobbi), daughter (Bailey), and German wire-haired pointer (Raina).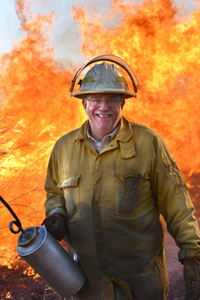 Jef Hodges
NBGI Grassland Coordinator
Certified Wildlife Biologist®
382 NW Hwy 18
Clinton, MO 64735
jhodge7@clemson.edu
(660) 351-2766
Jef Hodges is NBGI's grasslands coordinator. Jef grew up in the Osage Plains of west central Missouri where a majority of his formative outdoor experiences occurred. It is through this association his passion for grasslands and associated wildlife was nurtured. Jef lives on a farm his family has owned since the early '70s. He has 2 children and 2 grandchildren. A certified wildlife biologist, Hodges has a B.S. in Fisheries and Wildlife from the University of Missouri and worked with the Missouri Department of Conservation in native grass restoration as a plant manager and marketer with a native seed company in Missouri, as a regional director and biologist (covering Missouri, Kansas, Iowa, Nebraska, Minnesota and Wisconsin) with the now-defunct Quail Unlimited conservation group, and owner/manager of his own company, Total Resource Management, LLC. He is a certified technical service provider by the Natural Resources Conservation Service (NRCS), serves on the NRCS State Technical Committee in Missouri, the Missouri Prescribed Fire Council and is a member of the Quail and Upland Wildlife Federation, Quail Forever, the Conservation Federation of Missouri and the Quality Deer Management Association. Jef enjoys game bird hunting with his Britney spaniel, turkey and duck hunting, as well as photography and motorcycle riding.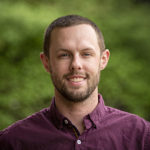 Jared Elmore
NBGI Science Coordinator &
Research Assistant Professor-Forestry and Environmental Conservation, Clemson University
243 Lehotsky Hall
Clemson, SC 29634
jaelmor@clemson.edu
864-656-2641

Jared Elmore is NBGI's Science Coordinator and holds an appointment as Research Assistant Professor in Forestry and Environmental Conservation at Clemson University. Jared grew up in the small town of St. Stephens, Alabama where he spent the majority of his time hunting, fishing, and playing outdoors. He has an AS in General Studies from Coastal Alabama Community College, a BS and MS in Biology from the University of South Alabama, and a PhD in Natural Resource Ecology and Management and GIS certification from Oklahoma State University. Immediately after he did postdoctoral work at Mississippi State University. He has worked with prived consultants, NGOs, academics, and state and federal government agencies on multiple projects pertaining to wildlife management, ecology, and conservation. Current and future research includes Northern Bobwhite, grasslands and grassland birds, and other associated species and systems. In his free time Jared enjoys birding, hunting, fishing, camping, climbing, watching football, reading, gaming, and most importantly, spending time with his family.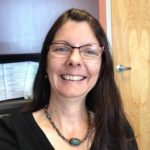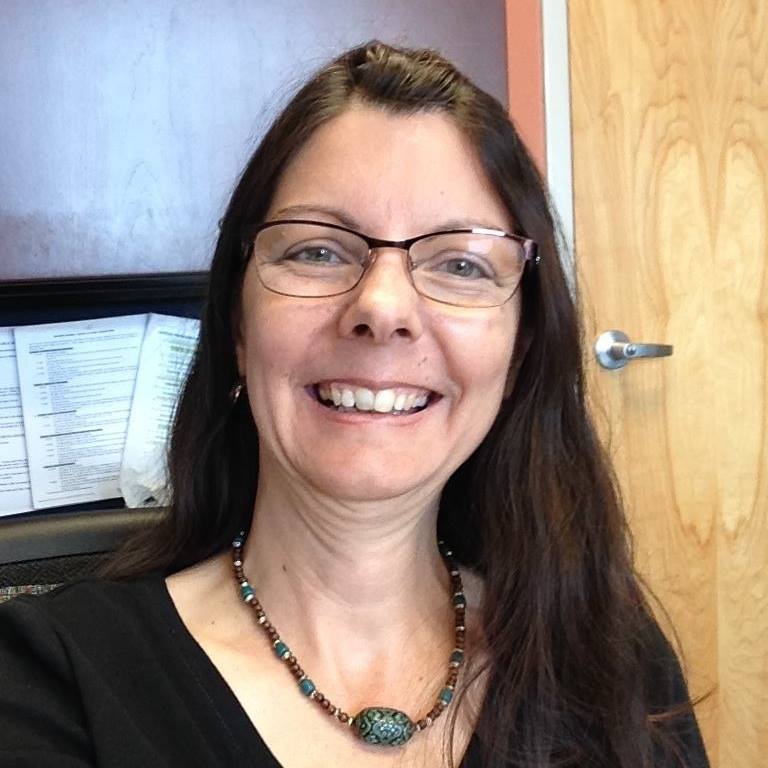 Penny Barnhart
NBGI Fiscal Analyst
1715 Madison Ave
Maryville, TN, 37804
pbarnha@clemson.edu
309-361-0308
Penny Barnhart is NBGI's Fiscal Analyst. Penny hails from Central Illinois (Stark County), growing up in "the Valley" located near Wyoming.  This is where she found her love for the outdoors and nature (bobwhite calls were abundant back then). She married and moved to Toulon, Illinois where her two sons live today. Penny attended Blackhawk College for a year of accounting.  In 2005, Life brought her to Maryville, Tennessee, and in 2008 her university work began.  First at the University of Tennessee as an administrative assistant in the Graduate School of Medicine for Dean Neutens, then accepting an offer in Fisheries, Wildlife and Fisheries department head for Dr. Belli.  NBCI had been established in FWF just months prior to Penny's start in the department, and naturally, she helped the initiative with several tasks as needed.  She accepted the NBCI accounting specialist position in 2015, where she helped the director and staff with NBCI expenditures, grant proposals, budgets, and communication surrounding most anything financial for NBCI. In July 2021, NBCI moved to Clemson University, then in March 2022 changed its name to National Bobwhite & Grassland Initiative (NBGI).   Outside of work, she enjoys being outdoors, birding, horseback riding, hiking, and as well as enjoy riding her motorcycles.