Version
Download

35

File Size

9.86 MB

File Count

1

Create Date

December 1, 2017

Last Updated

December 1, 2017
Peabody Quail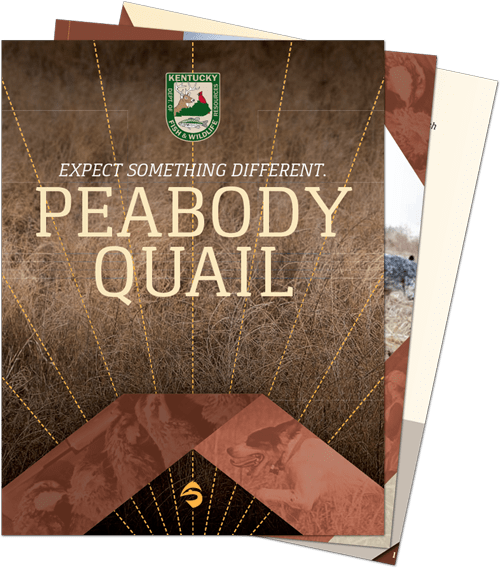 Between 1997 and 1998, Kentucky Fish and Wildlife purchased a majority of what is now the Peabody Wildlife Management Area. This area, situated in the middle of the Western Coal Field region, consists of 46,000 acres of reclaimed mine land within Muhlenburg, Hopkins and Ohio counties.
In 2008 KDFWR biologists began work on the "Road to Recovery," a blueprint for restoring bobwhite quail in Kentucky. The 23,416 acre eastern tract of Peabody showed great potential for quail habitat restoration and three units within the WMA were designated as Quail Focus areas: Sinclair, Ken and Homestead.
Kentucky Department of Fish and Wildlife Resources publication.