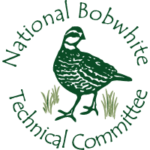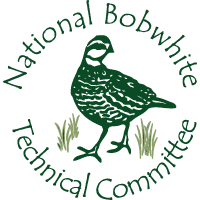 27th Annual National Bobwhite Technical Committee Meeting
August 2nd-5th, 2021
Hosted by :
Arkansas Game and Fish Commission

Early registration ended July 12, 2021.
We will be offering a hybrid meeting, but virtual participation will be limited to the plenary, awards banquet, and business meeting. Committee meetings will be in-person only. We encourage you to begin travel preparations immediately. Everyone will be a bit slow getting the travel process back in motion. The location will be the Four Points Sheraton in Bentonville, Arkansas (group code NBW – $94/night). Additional lodging right next door at the Quailty Inn Bentonville-Rogers, DoubleTree Suites by Hilton Hotel Bentonville, (same group code for both: National Bobwhite Technical Committee Meeting), and Best Western Plus (group code National Bobwhite Technical Committee).
Registration is graciously being managed by Quail Forever and the costs are as follows: Early $210 (ended July 12, 2021), Late $260, Student ($100), and Virtual ($75).
Feel free to use the links below to register for the meeting, download the meeting agenda, and reserve your hotel room. Maps are provide below to show the location of the local airport and hotels. Please note the hotels do not provide an airport shuttle (roughly 10 miles from airport to hotel). If you drive, the hotels offer complimentary on-site parking.
Registration
To register for the meeting  : 

For Meeting Agenda

click Adobe icon below
Lodging @ Four Points by Sheraton
Lodging @ Quality Inn Bentonville-Rogers

Lodging @ DoubleTree Suites : Bentonville

Lodging @ Best Western Plus Bentonville