As I write this, we are being hammered by one of the first "boilers" of summer. These are thunderstorms not really associated with a weather front, they just boil up as the humidity and heat build each day. But like corn, quail need rain in summer—as much as an inch a week is good for both. June is also the month when our department runs our roadside quail and rabbit surveys. Having been initiated in the late 1980s by small game legend Mike Fies, they are continued today by another small game biologist destined for the quail hall of fame, Jay Howell. While not perfect for some things, they do help us establish a long term trend in our quail and rabbit populations.
As I ran my Prince Edward County quail route this June, I realized I had run route 217-33P (don't ask about the numbering system, LOL) for 25 consecutive years. I have always completed four or five quail routes every year, but 217-33P is the only one I ran every year for 25 years. Routes begin at sunrise and consist of 10 stops one mile apart where the observer listens for two minutes for singing male quail, and then an additional 11 miles are driven for rabbit observations. At each stop this year, I reflected on how the habitat had changed. And something I often tell landowners came to mind: even if things do not appear to have changed, the dag gone trees are 25 years older… and to a quail, that IS change.
The first time I ran this route in 1997, I heard five individual male bobwhites calling. The next year seven. In '99, five. And in good old Y2K (remember that you old timers?), I heard 11! That year turned out to be the high tide of the last 25. I heard 10 the next year, and then things fluctuated for years around four or five, then went back up to seven in 2019, and for the last two years, I have heard but one lonely bobwhite calling in those 10 stops. The good news is for those folks who predicted back in the early 1990s that quail would be gone in 25 years, they are still here across large swaths of their range.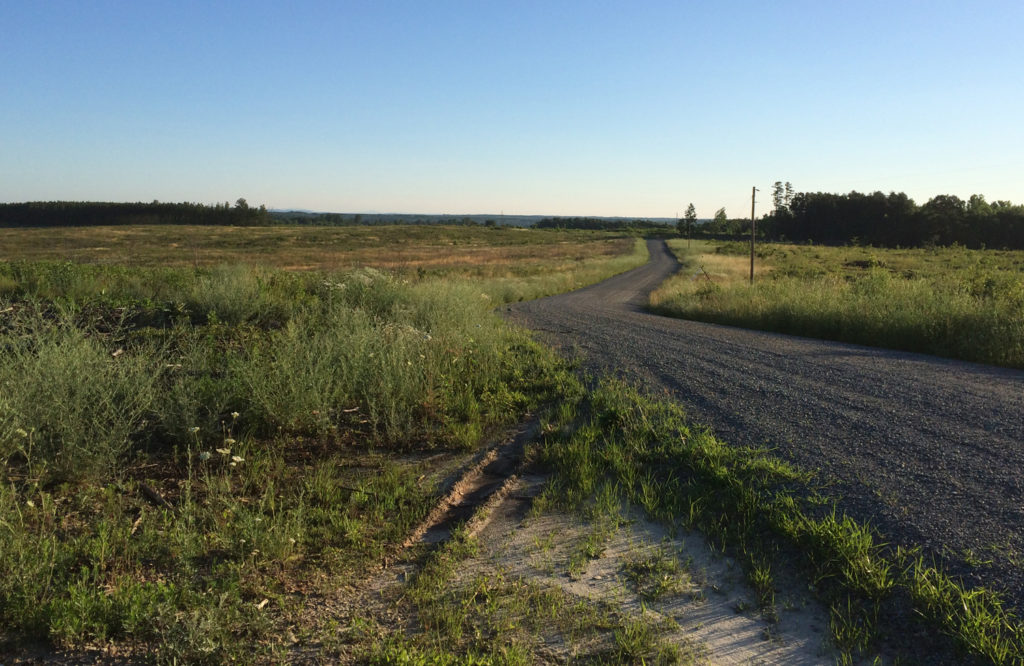 One thing I noticed about route 217-33P is that not a single wildlife-specific habitat project has ever been done along it. Every habitat change that occurred was due to routine human activity. Part of 217-33P runs through a dairy farm, where habitat fluctuates due to weather, types of crops planted, and the intensity of management. Another part of it runs along a well-traveled road where housing has increased significantly, and it has become harder to hear due to traffic; other portions run across a small mountain (a hill by true mountain standards) on a gravel road where huge acres of timber were cut to make way for home lots yet to be developed. The initial timbering coincided with the increase in quail I heard in 2019 when the cover peaked for bobwhites, but it has since grown into a stage where it has declined in its utility for quail, though still good for deer, rabbits, yellow-breasted chats, and brown thrashers.
Another thought occurred to me as I perused the old data sheets—during the late 90s and early 2000s, West Nile Virus devastated corvid populations (crows, blue jays, etc.). But my quail numbers remained steady during those years. Though my quail route constitutes very sparse and anecdotal evidence, research indicates that West Nile Virus has not impacted quail and pheasants like it has ruffed grouse and other upland gamebirds. Wildlife disease in short-lived animals like gamebirds is very hard to study. The disease may not cause mortality, but could lessen reproductive success, or perhaps affect the survival of the young more than the adults. In terms of West Nile, the corvids seemed to develop resistance and are now doing very well. One old friend of mine is fond of saying, "It's hard to know what you don't know." Not only does the saying crack me up, if you let it soak in you'll understand the wisdom in that quip. There may be wildlife diseases impacting our populations in lower-key ways that we do not see or understand. Our hope in that case is that they can develop resistance and overcome.
Another saying I like is one many of us have heard, "Don't worry about the things you can't control, focus on the things you can." For me, I am not talented enough, powerful enough, or in a position high enough to influence fossil fuel policy, pesticide use, global warming, or much of anything else on a meaningful scale. But I feel like me, along with an army of others like me across this country—who focus on educating landowners and other professionals about habitat management and help them learn how to implement positive habitat change on their farms, properties, hunting leases, or wildlife management areas—are having a positive impact. The one absolute thing I know is that to recover from whatever malady a wildlife population faces, they have to have abundant, high quality habitat. Populations just getting by on the habitat margins won't survive natural calamities.
Back to clear-cuts (or cut-overs or complete timber harvests, whatever you wish to call them), it creates almost a quarter million acres of early-succession habitat in Virginia annually. Much of it is done in "the pine belt." And many of these pines were originally planted on old crop fields when small family farms started to struggle, and landowners needed ways to keep their land and stay in business. While it does not produce perfect habitat (in most cases the habitat is fair), try to envision creating 250,000 acres of field borders, hedgerows, or pollinator plantings annually. Where we see modest quail recoveries occurring are in rural landscapes where agriculture, timbering, and conservation programs all come together. The combination of normal human activity in the form of row cropping, rotational grazing, and timbering—combined with conservation-minded landowners and intentional, well-planned habitat management—are what is needed for long-term success. And while we can do many wonderful things on our public lands, such as set the example and create habitat source areas, without our private lands, it will be very hard for us to recover wildlife populations. Lastly, thanks to all of you survey soldiers out there who play a key role in the long term monitoring of wildlife populations doing routes like 217-33P.