As an avid bird hunter I hunt both public and private lands and have had many quality hunts on both. However, as many of you have likely experienced, hunting quail on public lands is often more challenging. So much so that hunters are often left with the impression there are no quail to be found; even on areas where proven survey techniques have documented good quail populations. Why is this? One of the obvious reasons relates to the fact that public lands generally receive more hunting pressure, which can cause quail to engage in evasive maneuvers not often deployed by their private land brethren. So what is the public lands quail hunter to do? Quail researchers in Kentucky recently investigated quail biology, habitat use, and daily movements on a large wildlife management area managed primarily for quail. What they found regarding quail behavior in relation to hunting pressure may be surprising to many. Some of the more interesting findings included:
Bird dogs were 8.6 times more likely to find pen-raised quail than wild birds.
Skilled dogs and hunters found only 29% of wild coveys on the management area.
Wild quail ran from hunters in herbaceous cover and held in shrubby cover, letting hunters pass by.
Most of the year, quail were found in open herbaceous vegetation within 40 yards of shrubby cover.
During winter, distance to shrubby cover was generally less than 25 yards.
Quail spent very little time in food plots.
Simple tips for improving success when hunting public land quail include:
Trusting your dog – when dogs get birdy but don't find anything, slow down and circle back through the area. Birds are likely there, but have moved in response to the dogs.
Maintaining close spacing between hunters to minimize birds slipping through.
Hunting no more than 50 yards from shrubby cover.
When you flush fewer than 4 birds, don't give up, the rest of the covey is likely close by.
More dogs equals greater success.
Slow down and hunt cover thoroughly.
Public land quail hunting is challenging; however, it can be rewarding with the right attitude and approach. For more information on hunting quail on public lands in Missouri, visit the Department's
quail page
. To view a summary report of the Kentucky study referenced, visit the
Peabody WMA Quail report
.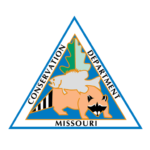 Dave Hoover
Small Game Coordinator

Missouri Department of Conservation